A One-Stop Neurological Rehabilitation Center
Atharv Ability, a Lupin initiative, is a state- of -the art, multidisciplinary, Neurological Rehabilitation outpatient destination for adults & children. The center offers well-structured programs entailing best clinical practice with a comprehensive suite of equipment, ensuring quality care, delivered by team of qualified Neuro rehabilitation experts, all under one roof.
This one-of-its-kind center offers rehabilitation for patients with neurological disabilities offering patients maximum functional and cognitive benefits. Delivered through empathy and care, we provide rehabilitation for conditions like Stroke, TBI, SCI and other neurological conditions like Parkinsons, Cerebral Palsy, Multiple Sclerosis and Pediatric Neurological conditions. Atharv Ability strives to restore and advance abilities of patients to give them back their dignity and integrate them back into life.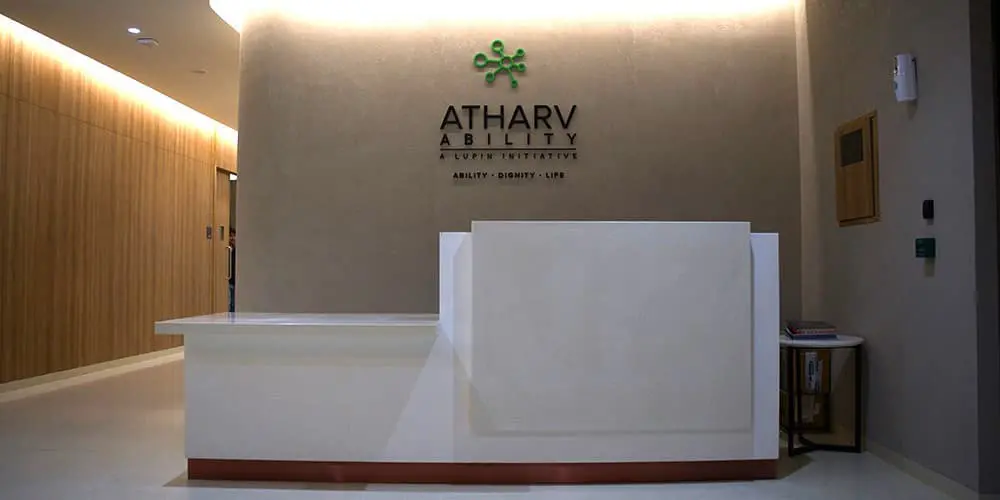 Neurological disorders account for the highest percentage of total Disability Adjusted Life Years DALY*(6.3%) as compared to other diseases like Respiratory, HIV and TB. According to Stroke Association of India, one Indian suffers a stroke every 40 seconds. 60% of stroke cases in India lead to disability. A significant 62% suffer moderate to severe disability post Traumatic Brain Injury (TBI). These disabilities can be paralysis or problems controlling movement (motor control), problems using or understanding language (aphasia), swallowing disorders (dysphagia), and problems with thinking and memory (cognition). Patients with such disabilities need a multidisciplinary rehabilitation treatment program to help them resume their functional and cognitive abilities.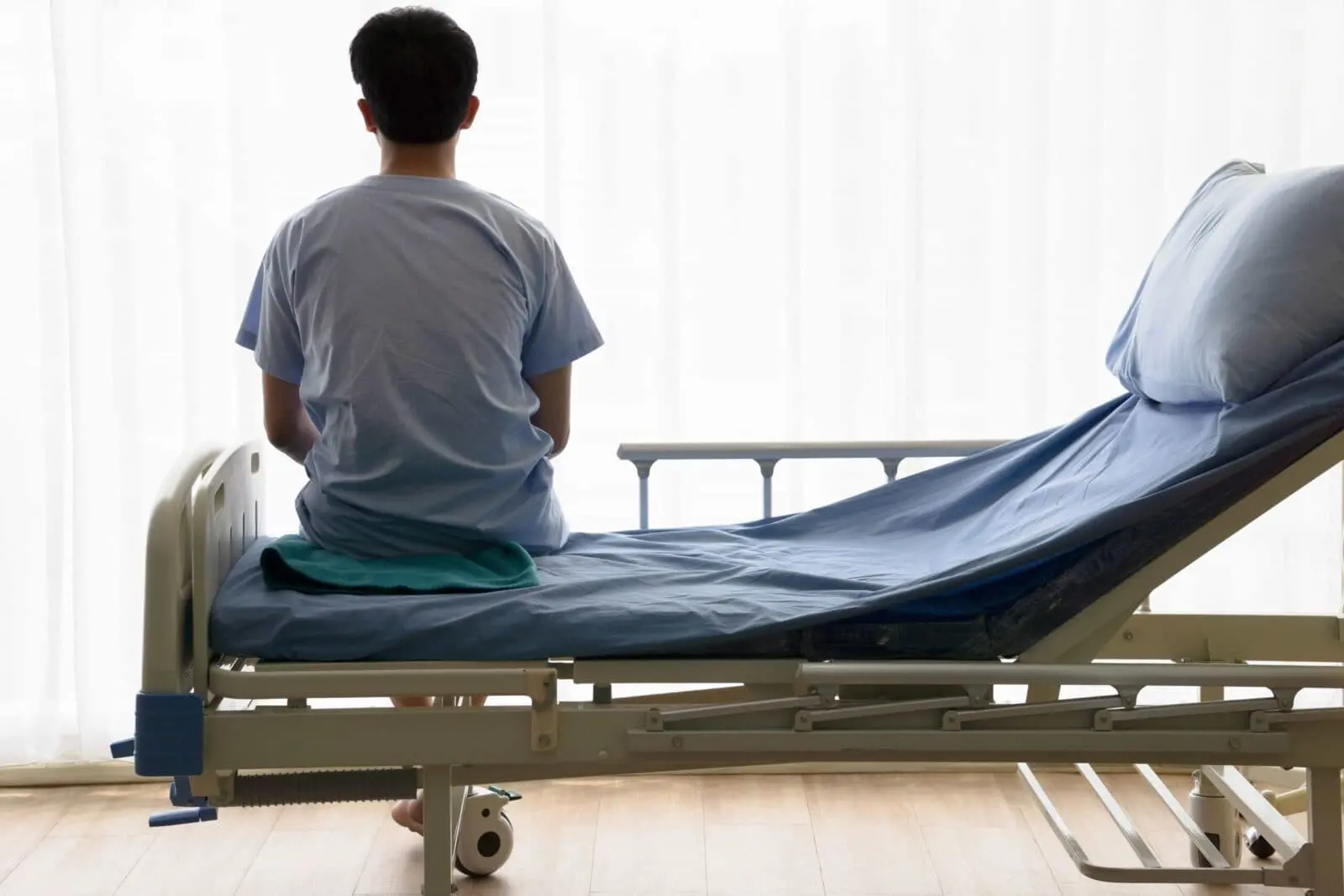 There is profound unmet need for rehabilitation worldwide as more than 50% of people do not receive the rehabilitation services they require. Even the World Health Organization Rehabilitation 2030 initiative draws attention towards this significant unmet need. In India, the need gap is much wider. There is a gross mismatch between the need and availability of trained manpower (neuro physiotherapists) and well-equipped centers offering rehabilitation treatment. Such centers are few and far between and patients typically have to visit multiple centres for different types of therapy. There is a clear need for a one-stop solution, offering quality therapy at affordable prices.
To address this profound need gap, Lupin has set up Atharv Ability, an outpatient ,world-class Neurological Rehabilitation Center. This is a step towards Lupin's vision to evolve into an integrated health care provider, focussing on better Patient Health Outcomes. Atharv Ability is Lupin's humble offering to the patients with Neuro disabilities to improve their health outcomes, improve their quality of life and integrate them back into their lives.
Atharv Ability center is located at Bandra Kurla Complex (BKC), Mumbai, an area known for its proximity to residential and commercial complexes and transport networks, making it easily accessible for patients.
Spread over 10,000+ square feet, Atharv Ability is a comprehensive and innovative space built by keeping 'Healing' as the cornerstone of every activity. Designed on principles of Neuro Architecture, the center integrates haptic senses to stimulate sensory systems and provides a warm, energized and motivational environment to boost therapy outcomes. The center has dedicated sections for different therapies with comforting design elements that play a vital role in patient therapy, recovery and comfort. Nilesh D. Gupta
Managing Director, Lupin Ltd
Rajeev Sibal
President, Lupin Ltd
Sumita Mohapatro Pani
Vice President, Lupin Ltd
Dr. Gaurish Kenkre
General Manager, Atharv Ability
Our team at Atharv Ability demonstrates patience, empathy and trust. All treatments at Atharv Ability are customized for each patient's needs and implemented by well-qualified, well-trained neuro physiotherapists, occupational therapists, speech therapists, and cognitive therapists.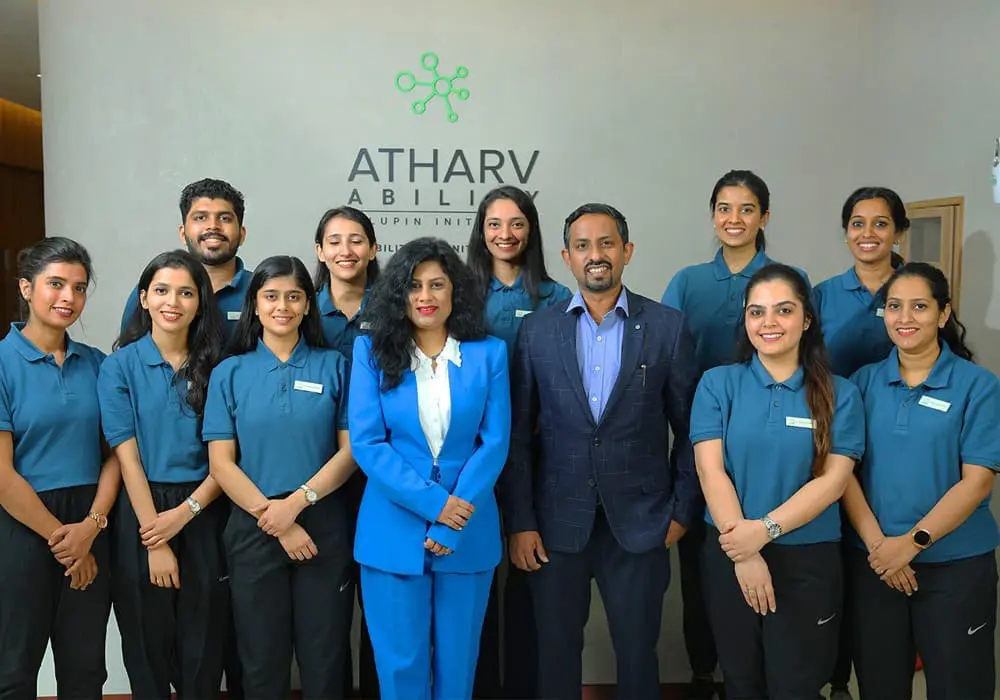 Atharv Ability Social
Discover inspiring moments, educational insights and the progress our patients make on their rehabilitation journeys. From behind-the-scenes glimpses of our experts in action to the uplifting milestones achieved by our patients, our Instagram feed is a celebration of resilience and progress!!!